Our vision & Our values
Our Mission
WE LOOK AT YOUR INSURANCE NEEDS FROM EVERY ANGLE

---
increasing the long-term wealth of shareholders

---
employee motivation and integrity

---
customer satisfaction and retention
We respect others as we would like to be respected – and we value and learn from the strength of our diversity. We actively listen to others and recognize that everyone has a contribution to make.
Through understanding and meeting our customers' needs, we will profitably expand our market for accumulation of assets.
To become dependable and reliable partner for our customers
To maintain high standards and reputation
To strive as individuals, as a team and as an organization to break new ground and achieve higher levels of performance by reaching to the depth of our abilities.
To be in front with the latest developments in the Insurance Industry within the compass of attainment
---
---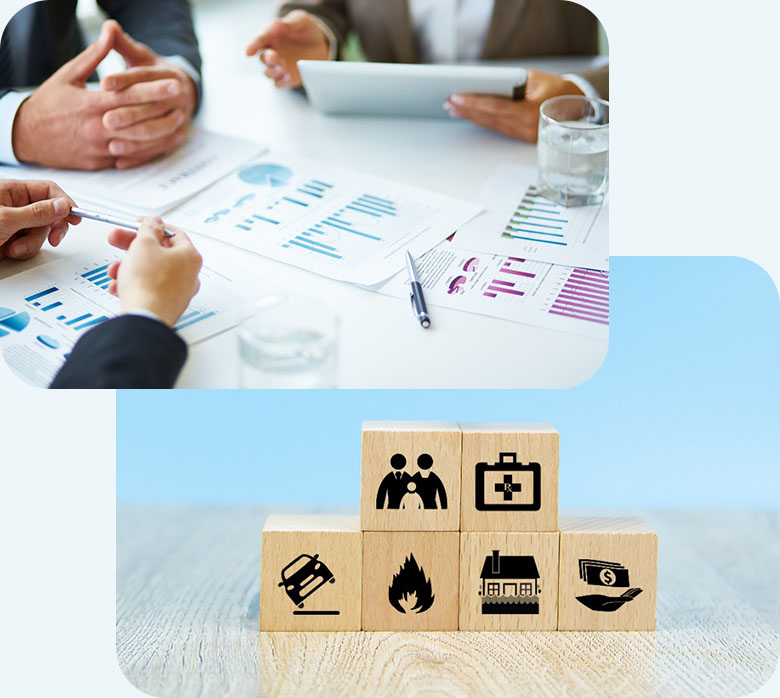 To be the most successful and respected Commercial Insurance Intermediary, in local, regional markets as well as globally, in the eyes of our customers, our people, our shareholders and the community.
---
---
---
We will grow and deliver market-leading profitability in all our chosen businesses.
---
We will excel in the design and delivery of our products and services
---
We will excel in meeting needs and exceeding requirements of our customers
---
---
We will develop "can do" people who live our essential behaviors in everything they do

---
We will increase the long-term wealth of our shareholders